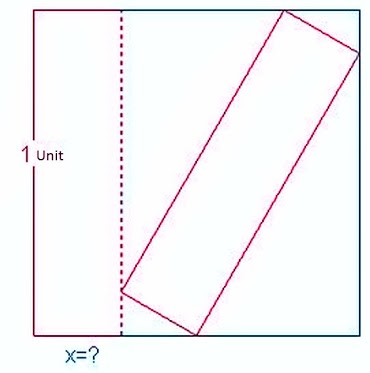 After cutting square by dotted line, we can end up with 2 rectangles.
If one piece can be placed on top of other one like that it touches all corners of the sides of the big rectangle, what is the short edge, x?
Do you want to solve this yourself?  Then DON'T look at the solution!